We have been having lots of fun with cameras and edit suites making a few videos for your viewing pleasure. These videos cover a wide range of issues. Please have a look and post some comments.
This first video is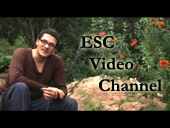 just a short introduction to the ESC Video Channel itself.
Click here and find out what it is all about.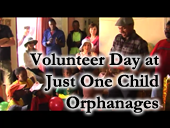 August 14 we had another great Volunteer Day at the two Just One Child Orphanages in Wendywood and Rivonia.
Check out how we prepared and planted the garden as well as spent a good time with the kids.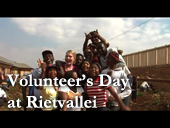 We had a very successful Volunteer Day at Rietvallei School on July 24. See for yourself what we did, how much we enjoyed ourselves and what the garden looked like in the end. Also check out this clip in which Joe Matimba teaches us how to plant!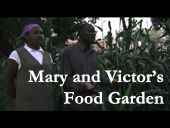 This little video is about a food garden in Bryanston. We discovered the vegetables in the garden while driving past one day. Mary and Victor were so kind to show us around and tell us what they grow, why they grow their own food and how easy it actually is. Click here to have a look!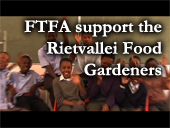 Check out this video which was shot at Rietvallei Secondary School when Food and Trees for Africa (FTFA) came to support the school food gardeners with expertise, tools, seedlings, compost and mulch. Lots of digging, shoveling and spading...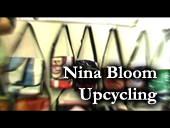 Nina Bloom talks to ESC about Upcycling. A business idea based on recycling old billboards by converting them into modern, high-quality bags. Click here to watch this brilliant and simple environmental contribution.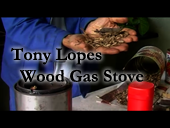 Tony Lopes demonstrates an environmental sound method to cook food: the wood gas stove. Click here in order to learn about the idea and how to actually built the stove.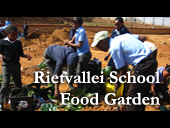 Mikal of Enviro Solutions Centre talks to teachers at Rietvallei Secondary School about the project they are working on. Click here to find out more about the Rietvallei School Garden in Krugersdorp.
Cleaning the clutter of our lives starts as a metophor in the pyshical world of our daily lives but serves as a ritualistic reminder for the inner work of keeping our true selves clean and clear of the emotional & pyshcological clutter which blinds us to the true nature of our being. This video explores these notions using the ritual of everyday actions in the world. Click here and enjoy!
Praz gives a lesson on how to cook a vegetarian meal which is exotic, creative and inexpensive. Click here for a new recipe.
Click here to find out what Mikal of ESC is doing on his balcony and rooftop to set up a food garden.
Mikal of ESC visits Piere who makes biodiesel from used cooking oil and runs 8 trucks,2 vehicles and 2 machines on an environmental sustianable fuel source. Click here for more.
Mikal of Enviro Solutions Centre checks out the restaurant named Best New Restaurant in Johannesburg 2008 and speaks to co owner Martin Jacoby about what they are doing to support the environment and street children. Click here to watch the video.
This film deals with migrants coming to South Afrika. We meet Aziz as he gets off a taxi at a Durban taxi ranks and see the struggles he encounters from first arriving till he gets connected to the network on Congelese who help him get a place to sleep for the night.
Here you can check out the video, which was the test film for a feature which is to follow.